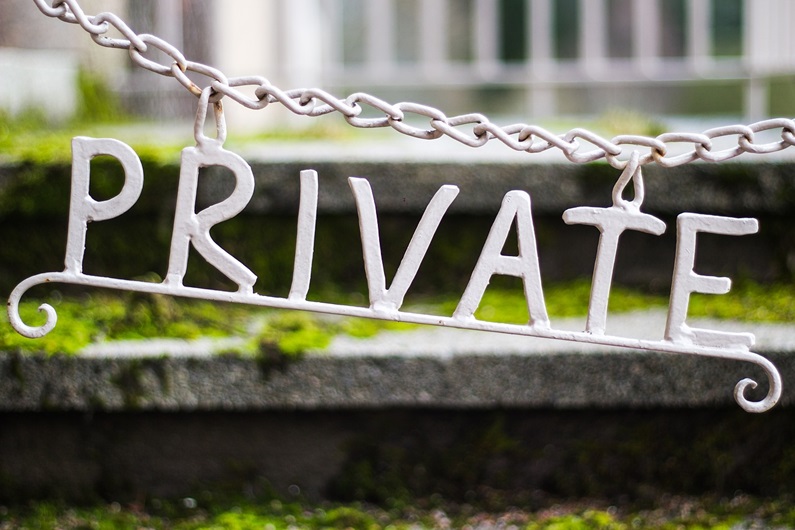 At least since Edward Snowden has blown the whistle on the NSA's surveillance program, people have started taking privacy seriously. And rightfully so.
Your privacy is important to us! We strive to respect other peoples' privacy rights, just as we hope that other people and organizations will respect ours when we browse the World Wide Web. This privacy policy provides information about how data and personal information may be collected and how this website uses that data. Please read this statement carefully before accessing our content. Your use of the worldsforus.com website indicates your consent to our website privacy policy.
When and what personal information do we collect from the people who visit our website? How do we use your information?
Worlds For Us is going to launch a newsletter in the foreseeable future to provide subscribers with relevant information – new articles or the announcement of a special contest, for example. In case you subscribe to the newsletter of our website, we will ask subscribers to submit certain information, including a valid e-mail address. We assure you that we will NOT pass your personally identifiable information or your email address on to any third party organization. We will only use your email address to send you our newsletter. Nothing more nothing less!
Users who choose to sign up for our newsletter will receive regular emails from our site. These emails will be exclusively about our content! They will NOT feature any sponsored content from third party sponsors.
To unsubscribe from our newsletter, click the 'unsubscribe' link at the bottom of the email newsletter.
Commenting on posts or sending us a private message also requires you to provide us with a valid email address. Again we ensure you that we will treat your personally identifiable information with the utmost care and we pledge that we will not pass on your email address to third parties.
However, non-personally identifiable visitor information may be provided to other parties for marketing, advertising, or other uses.
How do we protect visitor information?
Our website is regularly scanned for security holes and known vulnerabilities in order to make your visit to our website as secure as possible.
We do not use an SSL certificate, as we merely provide articles, videos and information on our website.
Yes, we do! Like most websites on the internet, we also use cookies. We use cookies from third party services for statistics on our website usage, advertising and for social media plugin functionality. These include, among others, the popular Google Analytics tool, as well as social media like buttons (Facebook, Twitter, etc.).
What are cookies? A cookie is a piece of data stored on the user's hard drive tied to information about the user. The cookies don't harm you or your computer, but they do collect data about site traffic and site interaction so that we can offer better site experiences in the future. We may contract with third-party service providers to assist us in better understanding our site visitors. These service providers are not permitted to use the information collected on our behalf except to help us conduct and improve our business.
You can find out more about what exactly cookies are by reading this article: What are cookies?
If you happen to dislike the use of cookies of our site, it is possible to change your browser settings and have your computer warn you each time a cookie is being sent, or you can choose to turn off all cookies entirely.
By using this website you consent to use of cookies.
Third party links and websites
Occasionally, at our discretion, we may include links to third party websites or offer third party products or services on our site. These third party sites have separate and independent privacy policies. We therefore have no responsibility or liability of the content and activities of these linked sites. Nonetheless, we naturally seek to protect the integrity of our site and welcome any feedback about these sites.
Whenever worldsforus.com changes its privacy policy, we will immediately post those changes to this privacy statement so our users are always aware of what information we collect, how we use it, and under what circumstances, if any, we disclose it.
If you have any questions or suggestions regarding our privacy policy, please contact us using the form on our Contact Us section.
If you would like to send us some positive or constructive feedback about anything on worldsforus.com, please contact us via our Contact Us section. Thank you!