There are different worlds out there to discover
– on your ships, on your horses, spread your wings, swap minds and take a leap in the dark!
As Global Citizens you experience the world differently. You see the world differently. You smell the world differently. You touch the world differently. You sing the world differently. You taste the world differently. You travel the world differently.
Hi there, welcome to our website. We are Björn and Trâm, the creative heads behind Worlds For Us. As an international couple of different cultural and professional backgrounds, we have traded in a traditional life of security and stability for a taste of the uncertain and the search for ever-changing new homes.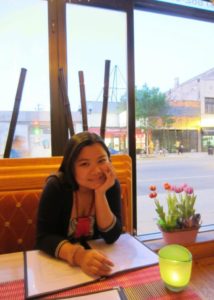 Trâm: "I'm pursuing an exciting career as a global marketer in multinational companies. This takes us to entirely different corners of the world every one to two years. Over the last seven years that Björn and I have been together, we have lived and breathed in Chicago (United States), Saigon (Vietnam), Hamburg (Germany) and currently Paris (France). That's three different continents in just seven years. That's just magical! The act of arriving at and settling into a new world is ever so exhilarating as it is inspiring and eye-opening."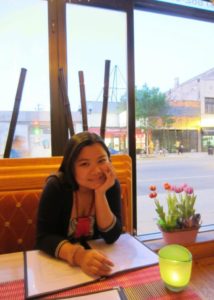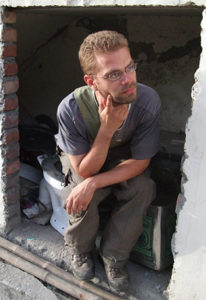 Björn: "A life with Trâm has opened the gates to varied ways of looking at the world. That is what other cultures and perspectives do: They challenge you to reflect upon how you wish to lead your life and the decisions that you make. As a consequence of this, I have not only continued to work in the field that I'm coming from as an International IB Educator for Music & English, but today I also successfully work as a writer and a composer and I have recently picked up working on a project that brings together spoken poetry, layers of music and visual art within the medium of animated video-storytelling. Search for this spark of energy, of otherness, of stimulation that sets your life ablaze and turns a dead body into a life-savoring explorer in search of beauty and other peoples' tales in this world. Don't settle for a life of routine and herdful thinking."
WHAT WILL YOU FIND ON THIS WEBSITE?
There are millions of travel, educational, music or writing blogs on the web. This website is unusual in the sense that it does not focus on one single dimension or field, but it explores the intersections of travelling, education, languages, art, music, (hi)stories and storytelling – all these things that give spice to the world and that we hold dear to our hearts. At Worlds For Us we share intimate stories, first-hand travel advice, music experiences and educational materials that challenge the individual perspective and open the door to new approaches and other cultures to embrace a world of diversity. Through shared experiences and an effort of understanding the Other, we connect with the world and its multi-faceted people and are transformed into better versions of ourselves.
First-hand and in-depth travel advice: At Worlds For Us we visit all the destinations, restaurants, sights or events that we write about ourselves and pay with our own money. We basically travel just like you would, which makes the advice that we offer all the more valuable to you. Often we have lived in the places we write about as expats for an extended period of time and can therefore provide precious insiders' knowledge. We pride ourselves in the meticulous research of the information that we provide.
High quality, innovative educational materials for Music and English as a Second Language: All materials follow student-centered, collaborative approaches that empower students to be active learners who take responsibility for their own learning. The materials offer a glimpse beyond the shackles of rigid, national curricula as you normally have more leeway of experimenting with matters of relevancy at international schools. Thus the materials hopefully allow you to open your classroom to new perspectives.
Venture into new realities of contemporary life with our short stories, poems and books. Sometimes witty, sometimes haunting, often cynical and perversely humorous, our stories will surely keep you turning the pages. Björn published a non-fiction book on the development of dance music culture in New York in July 2017. Learn more Here. Currently he is working on a fantasy novel and a series of animated storytelling-videos. We'll definitely keep you posted!

Album reviews: As an insider of the music scene, Björn will also occasionally write about new album releases or all-time favorite records. These will mainly include mostly unknown artists and hidden gems, rather than widely-covered stars.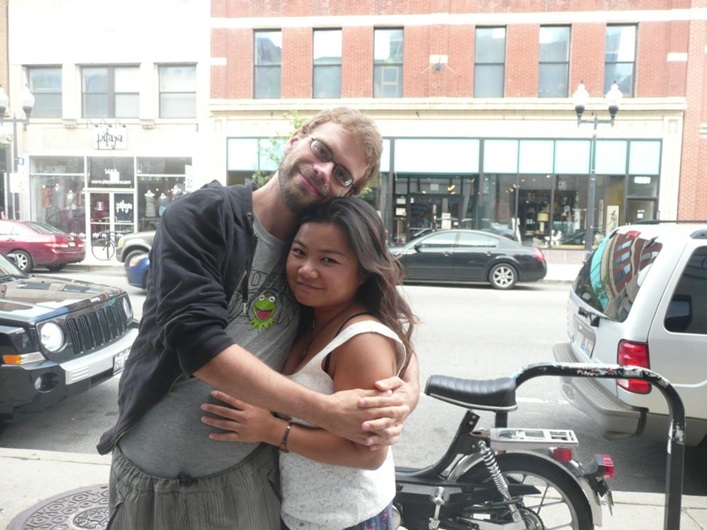 Like all good stories, ours begins on the road, at the points where the steps of travelers converge. We met during our travels in South-East Asia in 2010, at a petrol station in Northern Laos where we refilled our motorbikes, started chatting to each other and fell in love. Sounds like a Hollywood story? Yeah, sure. Except this is the real world, which sometimes can be better than the movies.
As you can already see from our names, our relation is one of global togetherness rather than one of nationalistic discrimination and it is this international-mindedness which defines us and fuels our both passions. Björn bears a Swedish name and is originally from the southern parts of Germany, whereas Trâm started spreading her wings towards the world in the bustling metropolis of Saigon, Vietnam. Since the world always seems to have something special in mind for those who wander, we have been fortunate enough to live a life that continually casts us from one corner of the globe to the other.
… and now if you don't mind, please follow our footprints in the sand
… out into the world … and our website.
Footprints in the Sand
(Excerpt)
by Björn Klein
I'm leaving my footprints in the sand
One after another, next to yours,
Strolling carefree along the coast of the Azores.
I pause for a precious moment,
Lovingly retrace the marks that we have left
With my hand and come to understand
As the tide nips at our feet
And our hearts beat in harmony with the stream of life
That the world has become a bigger place with you by my side.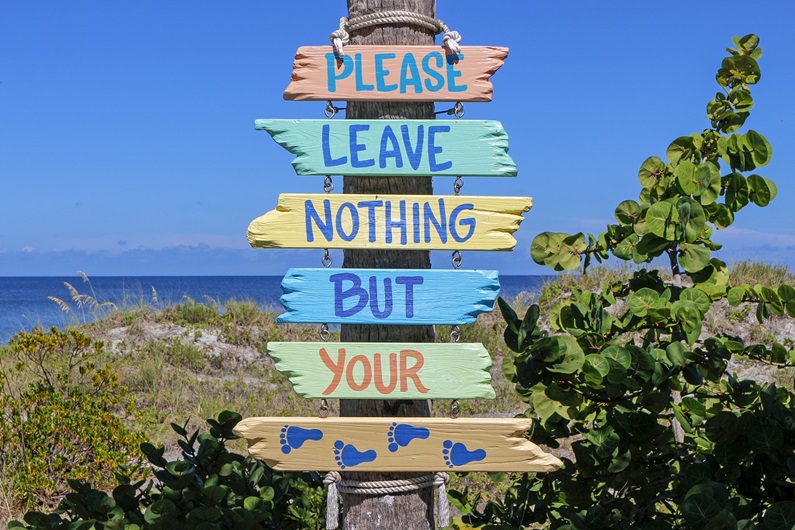 Björn and Trâm at a Glance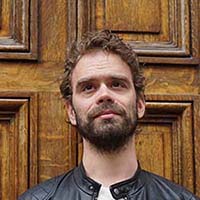 Björn is the dreamer of the two. A firm believer in the impossible and the infinite, he has a Master of Education degree from the University of Cologne (Germany) and more than 20 years of experience in various international educational settings. He is an avid songwriter and musician and a talented multi-instrumentalist, playing the piano, clarinet, saxophone, guitar, percussion, as well as vocals. Recently he has shifted his focus more and more towards storytelling and travel writing.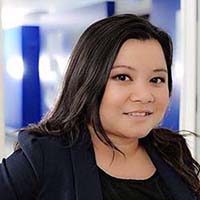 Trâm holds an MBA from Wisconsin School of Business and has worked in a global marketing role for several high-profile multinational companies, including Unilever, Nestlé, Sears, Nivea/Beiersdorf and Danone. She is a little bundle of carefree joy and is just always full of energy, especially when bitten by the travel bug.