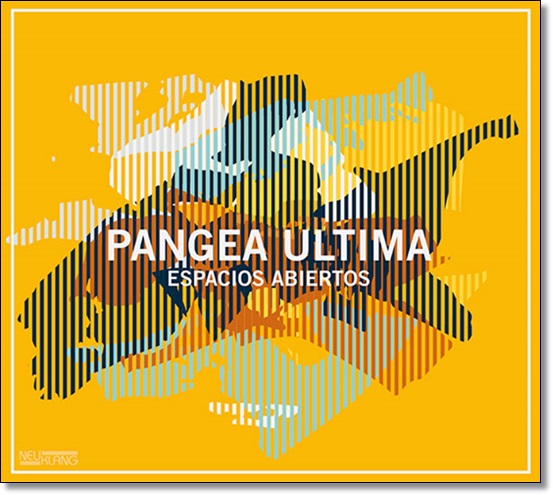 On their debut concept album Espacios Abiertos (Spanish for 'open spaces') newly founded band Pangea Ultima have mastered the many dialects of latin jazz and world music with consummate ease. The dexterous quintet push their own horizons far beyond mainland Europe – combining elements of Latin American, African and Indian music with western harmonics in an intriguing blend of transboundary music.
The groove-oriented combo has been named by band leader José Díaz de León after the speculative supercontinent 'Pangea Ultima' for a reason. Geologist theories predict that at one point in a future far, far away all continents on earth might merge into one landmass. The idea of 'Pangea Ultima' thus serves the band as an idealist symbol of being able to overcome borders and (cultural) distances through the commonly shared language of music.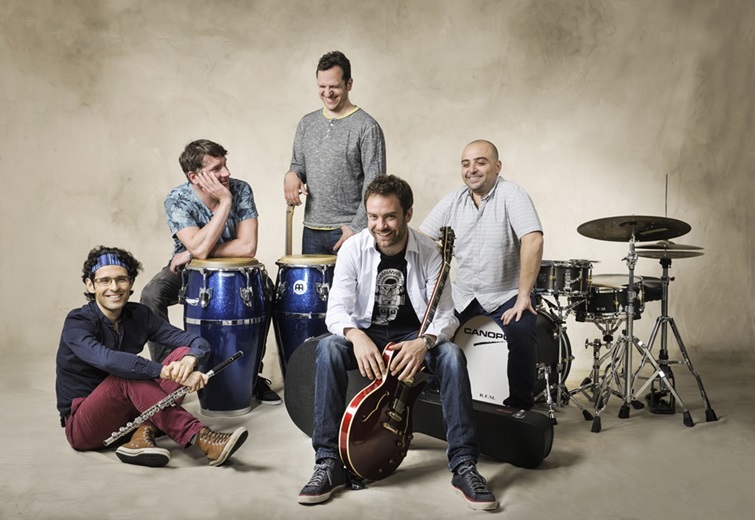 Pangea Ultima – Espacios Abiertos

Pangea Ultima perform the song Mafé from their new album Espacios Abiertos

The album comes out of the chute hot with de León's original composition Mafé. The buoyant tune feeds on the prodigious playing of flutist Daniel Manrique Smith whose effortless melodic lines and soloing come along as light as a feather. Smith, of course, has ample help from his fellow musicians: Syncopated bass lines, funky guitar pulses and the hypnotic rhythmic deluges of percussionist Christian Fehre and drummer Antonio Fusco draw up an intricate, groovacious meshwork that proves infectious and energizing.
Subsequently, the album follows a breezy hurricane-like path covering many countries and styles. Protean and unpredictable second track Festejo in 6/8-time delves deeply into the Afro-Peruvian music tradition. The celebratory festejo is a dance and rhythm that originally evolved from the music that African slaves brought with them when they were shipped from Africa to Peru by the Spanish in the 17th century. Shifting gears, the band floats effortlessly through musical space on Brazileando, a track in the choro style – a genre of urban Brazilian popular music that originated in 19th century Rio de Janeiro. And on the final track of the album, Ritmo Peligroso, we are taken down the ardent paths of the Cuban son tradition.
Pangea Ultima perform Chick Corea's Spain live at Altes Pfandhaus in Cologne

The mystical Tectonic Shift on the other hand presents a beautiful foray into the musical heritage of India as the typical droning sounds of an Indian shruti box waft heavily through the air. Tasteful arrangements of ageless jazz standards Solar (Miles Davis) and Spain (Chick Corea), as well as the touching zamba Alfonsina y el Mar (written by Ariel Ramírez/Félix Luna and first performed by Argentinian singer Mercedes Sosa in 1969) round off an accomplished album.
A convincing debut from a promising young band of Mexican, Peruvian, German and Italian roots. Let's get rid of them bloody borders already!
Tracklist:
Mafé

Festejo

Solar

Brazileando

Alfonsina y el Mar

Tectonic Shift

Spain

Ritmo Peligroso

Espaciosotreiba
Line-up
Guitar, Vocals, Effects – José Díaz de León
Flute, Backing Vocals – Daniel Manrique Smith
Bass – Roman Fuchß
Percussion – Christian Fehre
Drums – Antonio Fusco