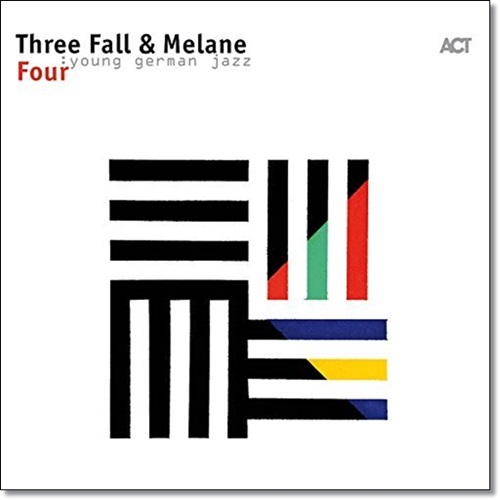 Dangerously groovy and outrageously sexy. Normally it wouldn't be the voluptuous curves and the titillating sound of bass clarinet and trombone on one's mind when talking about sexy, but damn Lutz Streun (bass clarinet & saxophone) and TiL Schneider (trombone) get their horns to groove in combination with drummer Sebastian Winne's tight'n'juicy rhythm tracks.
Without any traditional support of bass guitar or chord instruments, jazz-soul-groove outfit Three Fall refunction their wind instruments into becoming part of the rhythm section and dictate the sway of your hips with repetitive-hypnotic riffs and crisp horn interjections. The effect circuits glow and smolder when the bass-clarinet pumps its earthen-wooden seismic vibrations into the sonic stratosphere and the trombone bounces off the edge of the traditional acoustic landscape. Throw frontwoman Melane Nkounkolo's soulful voice and beautiful looks into the mix and you have a hot-blooded blend that fires up the crowd all night until they drop.
Official video for Ain't Nobody Got Time For That  from the album Four  • Three Fall & Melane

Three Fall & Melane's new album Four starts with the mysterious, almost sinister realism of a gritty, modern urban sound with Meta (Intro) and Medium Rare, the latter of which seamlessly flows into smooth improv parts of a more mellow character. The album quickly builds up a sweat with the soulful signature track Ain't Nobody Got Time For That with singer Melane throwing some HipHop elements into the mix of fat horn sounds and funky beats.
A more spiritual note is touched upon when Three Fall and Melane perform the life-embracing Tata Na Lola which Melane sings in Lingala, the tongue of her native Congo. The hymn-like piece talks of the death of the singer's father and carries a very uplifting and intimate message that one should not despair over the loss of a loved one. My favorite tune on the album is probably the all-instrumental Lmnts with its clandestine and menacing bounciness and interspersed swing-parts. Straight-in-your-face with a splatter of mysterious elegance.
Three Fall & Melane performing live at the Leverkusener Jazztage

Three Fall had already built up some fame as a trio with their well-perceived albums Bomboclive! (2010), On A Walkabout (2011) and Realize! (2013), but with the addition of charismatic singer Melane Nkounkolo they have taken things to the next level. Get ready for a soulful journey to infinity and beyond…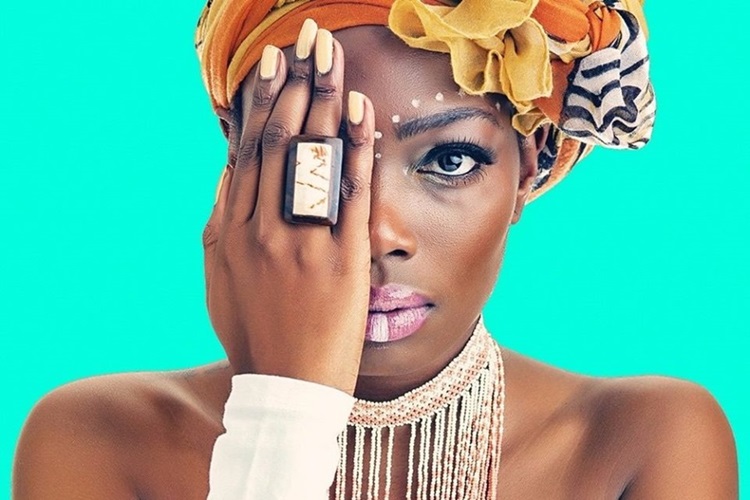 Frontwoman Melane Nkounkolo and Three Fall have their eye set firmly on the future… • Three Fall & Melane
Artist: Three Fall & Melane
Album: Four
Genre: jazz; soul; groove; funk; world
Label: ACT Music
Tracklist
Meta (Intro)

Medium Rare

Ain't Nobody Got Time For That

Tata Na Lola

Elevation of Love

Thank you

Silver & Gold

Moto Pamba

Lmnts

People

Release

All That She Wants

Alexandria

Lampion

Morphose (Outro)
Line-up
Voice – Melane Nkounkolo
Saxophone, Bass Clarinet – Lutz Streun
Trombone – TiL Schneider
Drums, Percussion – Sebastian Winne